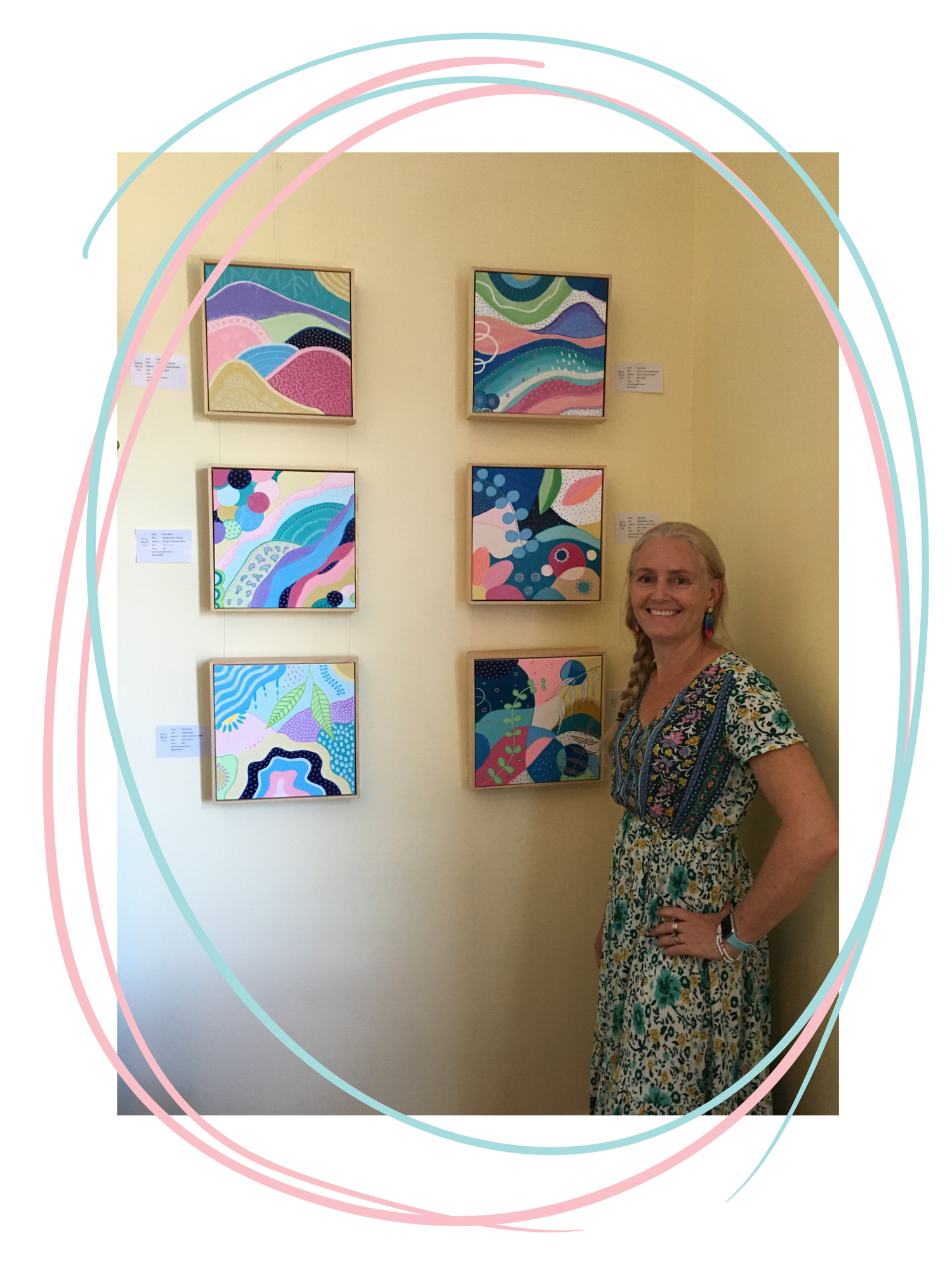 About Me
Fiona Wood is an artist based in Melbourne and Tolmie (near Mansfield). She divides her time between two properties getting the best of both worlds of beach and country life.
She's always loved art yet has only become a professional artist in the past few years. Her love of art and colour radiates in her everyday life. When her children were young she found she loved teaching children art and her studio Sunnyside Art House was born. She has spent the over 10 years teaching children and adults the joy of living a creative life. Fiona loves being an active member of the local community and has participated in many community events.

For the past three years she has also become an NDIS provider teaching people with disabilities. She absolutely loves her one on one time with her students creating art along side each other.

Her own art work is continually evolving and she loves to try new things. Currently she is spending most of her time painting canvas and pots. She also loves to make earrings so she has a pair to match every outfit! Pottery is also a favourite passtime.

You will often find Fiona at markets where she loves to chat to people and sell her artworks. She can also be found at Made in Mansfield and Artisans Alley Mornington behind the counter.
When she's not creating, teaching or selling, Fiona can often be found pottering in her garden. She loves flowers and being out in nature. Her love of plants is so great she owns over 200 house plants! She is very environmentally conscious and tries to live as sustainabily as possible.

Fiona has a love of animals and holidays usually involve going to animal rescue centres around the world. She loves travelling with her husband and two teenage children. The family own many pets and foster cats.
Check out my studio